Hi - hope everyone is having a fabulous week!
Now as I promised, here are the photos of some canvases that my sister Leisa and I did for our two nieces for Christmas last year - I have to confess that I was really just the technical advisor on this project as this was Leisa's first time using the Cricut (can you believe it?)!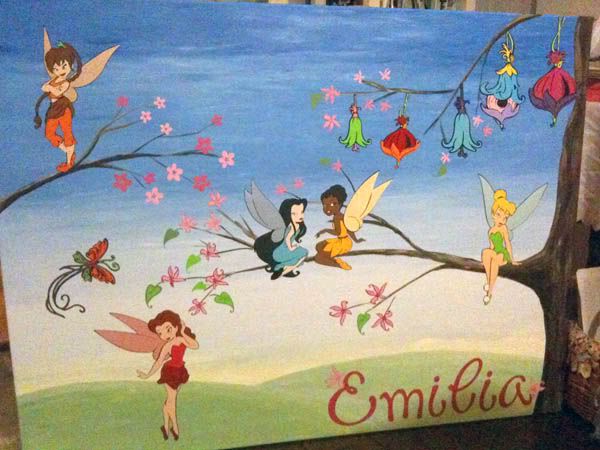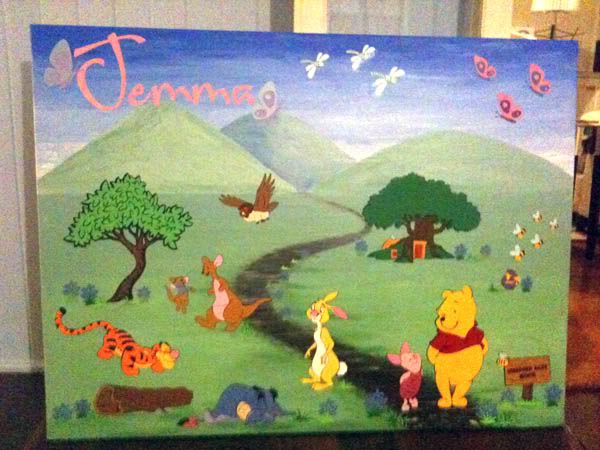 Once again, please excuse my terrible photography - but the only photos that I have were taken with my iphone in very bad lighting.
They were done using the Winnie the Pooh and Tinkerbell and Friends cartridges.
Leisa painted in the background and then cut out all the images with all the layers, stuck them down and varnished over them! I think they were about 1.2 metres in width.
We've done quite a few canvases in a similar way - we've also done one using the Happily Ever After Cartridge - it was of Cinderella dancing with the prince - the little girl that received this one had a Disney Princess themed room and was just thrilled. We've also done a few grown up versions as well - not quite as cute, but definitely as impressive!
I hope this gives you another glimpse as to what you can do with the Cricut and why it is my favourite toy - oops I mean tool!
Have a fantastic week!
LOL and blessings
Christina